Hey Y'ALL! HAPPY FRIDAY!
I have a big ol' post for you today so I hope you stay awhile!
Today I'm starting my post with my Friday Letters!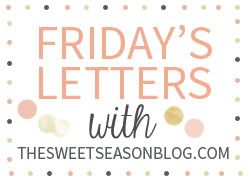 Dear Geico,
You've really outdone yourself! Mr.Mutombo you are a funny funny guy! And I thoroughly enjoy this commercial EVERY time it comes on. Loves it!
Dear Harlem Shake,
I was invited by a bar to participate in their rendition of the Harlem Shake so that video should be interesting...
Harlem Shake In
Gangnam Style Out
There's even an Obama meme
Dear Will Ferrell,
You are my favorite. I've loved you since Old School. More cowbell please. You just keep getting better and better.
Dear Lent,
Like I said last week, you're going to be hard and boy are you sneaky!!! Giving up shopping/luxuries is tough. I'm sorry I slipped and bought a song on itunes not even thinking. My bf quickly reminded me that buying songs is shopping.. but atleast I buy them right? I was thinking more clothes but now I know and I'm good to go! So back on track!

Dear Pony Tail,
Why do you cause me head aches? Headache why are you here? I just washed my hair yesterday and I know my hair has been up in a pony tail but you are the culprit!

Dear Presidents Day,
I'm glad some people get a day off from work because of you but me getting stood up at my meeting with no notice is NOT COOL. I feel like I'm the only one who is working today. What's the deal?

Dear Taxes,
I hate strongly dislike you because a certain someone (cough cough mr. president) has decided you should go up. While I disagree i'm stuck paying you... and now it's time to get some of my money back... but why am i dreading this tax process?

Dear Dust,
Where do you come from? Scratch that I don't want to know... but i like my house clean and you are causing problems. I want to break up. Don't let the door hit you on the way out!

Dear HGTV,
Please pick me for a home design show! I desperately need a designer to just snap their fingers and in 5 days time have a perfectly decorated house. If my emails consisting with the pick me pick me pick me subject line don't give it away, i'm desperate. please.
Check out my home HERE!
(it's unfinished so check back for more pics but please give me your tips and if you're a designer in the Atlanta area message me!)



Dear Weekend,
I'm so glad you're here! Thank you!
le sigh.
My Friday Nail Files:
I'm a big fan of NEON and have been for the last two years! I mean can you blame me?
Now to give you a recap of my week for this week's
Monday was a great day! I got a new blog design and announced a HUGE GIVEAWAY! I talked about my weekend and posted some motivational quotes!
Tuesday I said Yes to Love and went all obnoxious girlfriend telling everyone about my Valentine's Week!
Thursday is my new favorite day because it's a little thing myself, Julia, and Jennifer created called THROWBACK THURSDAY! So join us next Thursday for our link up!
Today is Friday! A great day because it means we are heading into the weekend! So I've posted my Friday letters above! I hope everyone has a great weekend!
and don't forget to check out
OUR BIGGEST GIVEAWAY YET
for a chance to win free ad space for 1 month and gain over
90,000 views
!!!